Beckwith Organ Company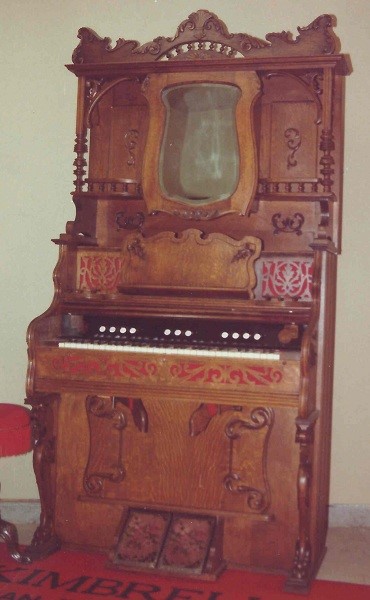 Unfortunately, this is just about all the information that's survived the passing of time on the Beckwith Co.
The Factory was located on Chestnut & NW Corner 29th St., Louisville, KY 1903 until at least 1922; also had a factory in St. Paul, MN; see Sears Roebuck & Co., Adler Organ Co., R.S. Hill & Co.
The Louisville factory building is no longer in existence. Serial Numbers: 1910 - F25561, 1910 - 104666, 1911 - 111597, 1911 - 121292, 1913 - 136889, 1914 - 144773.
Sears offices were in Chicago. Sold the Beckwith organ, at first made by others with the Beckwith stencil; also sold the Bilhorn Telescope folding organ in 1902 and the Crown organ.
They started there own organ production by establishing the Adler Organ Co.
In 1903 they purchased the site of the former Bennett Furniture Works on Chestnut St. between 28th & 29th Streets, Louisville, KY.
Sears also had a factory in St. Paul, MN, 1907. See Adler Organ Co.
For more information click on the "home" tab above